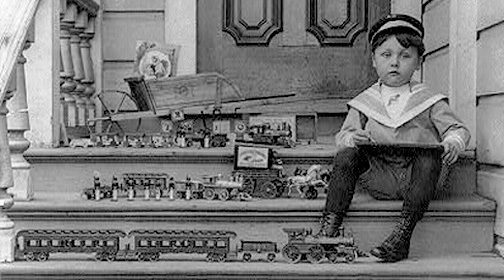 Don't miss this fun presentation about the games and toys our ancestors played with in the 1800's.  On Wednesday, August 17th at 6:30 PM at the NCCHP Museum at 42 Water St. in Granville, Dennis Picard, takes us back in time with this program that shows how free time was enjoyed by children during school recess and their free time on the farm.
Some games were physically challenging, some tested the mind; some were the result of active imaginations and some just silly but be assured, there were many that might end up with a stick in your eye!
Dennis Picard, Director of the Storrowton Village Museum in West Springfield has been a museum professional in the "Living History" field for over 35 years. With his background in sociology and museum experience, Dennis has authored many articles on the lifestyles and folkways of New England.  NCCHP is pleased to host Dennis and this program as a kick-off to the museum's newest revolving exhibit on old toys and games.
The free Living History programs at the NCCHP museum are made possible in part thanks to a grant from the Granville Cultural Council and by donations from members and friends of the museum.  Thank you for your continued support in 2016.  Light refreshments will be served following the program.  For more information and a list of other programs visit the NCCHP website www.ncchp.org or call 413-357-6321.