Breakfast With Santa
Sponsored by Knights of Columbus, Council #11178
The Knights of Columbus, Council #11178 is sponsoring a Breakfast with Santa on Sunday, December 4, 2016, 8:30 A.M. – 11:00 A.M.The breakfast buffet includes scrambled eggs, pancakes, ham, sausage, home fries, pastries, coffee and beverages.
The cost is Adults:  $8.00/Seniors $7.00, Children: $5.00, Children under 5: Free. The breakfast will be in the Father Shea Hall, Our Lady of the Lake Church, 224, Sheep Pasture Road, Southwick, MA 01077
Bake Sale
December 17th, 9 AM  to 4 PM, Saint Peter and Saint Paul Russian Orthodox Church, 118 Carew St,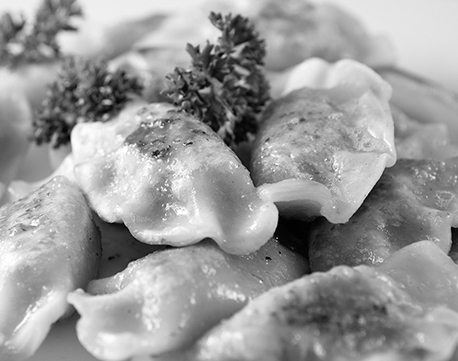 Springfield, MA 01104, 413) 786-7693
Christmas Cookies / Baked Items, Perogies (Potato and Cheese, Cabbage, Apple + Farmer's Cheese), Stuffed Cabbage
Will take orders until December 7th – (413) 786-7693
The Powder Mill & Woodland School PTO will be having a  Holiday Shopping Extravaganza on November 17, 2016 from 6:00 pm – 9:00 pm in the Woodland School Gymnasium
Shop with your favorite home party vendors and local crafters & artisans! From home goods and hot sauce to blown glass and handmade pottery – and everything in-between – you're sure to find something for everyone on your list this year. Plus, there will be a supervised craft table to keep the kiddos occupied while you shop. Come on out for a fun night of shopping with friends, all while supporting Powder Mill and Woodland Schools!
Preschool Screening Southwick-Tolland-Granville
Children 3-4 years of age
The Southwick-Tolland-Granville Regional School District wishes to announce a screening for children who are three and four years of age.  This free screening will be held on Friday, January 13, 2017 at the Woodland School, 80 Powder Mill Road, Southwick, MA.  Any child, who resides in the towns of Southwick, Tolland or Granville is eligible to participate in this free screening.  The screening is a brief survey of a child's growth in several different areas (i.e. readiness skills, speech/language, hearing and vision).  This screening is provided for several reasons:
1. to provide families with information on how their child
is developing in relation to other children of similar age,
2. to help identify children who may need additional assistance in one of the above developmental areas, &
3. it's a prerequisite for enrollment as a peer partner in the
Public School's Preschool Program.
Southwick-Tolland-Granville Regional School District offers a high quality integrated preschool program that is language-based.  It is reasonably priced and has a payment plan.  If you are interested in placing your child in this preschool setting, please sign up for a free screening and make an appointment to visit our program.
PLEASE CALL 569-6598 FOR AN APPOINTMENT before January 13th, 2017
Affordable Art Weekend
A  sale of affordable  art will take place on Saturday and Sunday, December 3 and 4,  at the Marie Flahive Art Studio, 22 Cherry St., Westfield, MA,  (parking lot side of building),  from 10 a.m.- 4 p.m.
This special opportunity to purchase accessibly priced original art and prints before the holidays will feature many selections by Judy Bayliss,  Marie Flahive,  Marjory Lehan,  Luann Rose,  Insun Russell,  and Joan Steinmeyer.   Cards from Beverly Shurrocks will also be available for sale.
These artists,  who create their works in the area but show in a variety of places, are coming together for this special event.
The studio offers free parking.
Westfield Market Announces
Winter Market Days
The Westfield Farmers' Market Committee has announced that the Market will open for Winter Market days on Saturdays, November 19 and December 10, 2016, from 10:00 am – 3:00 pm.  The Market will be held inside the Episcopal Church of the Atonement at 36 Court St., Westfield, MA.  Many of the vendors from the summer season will return with seasonal products;  musicians will be there supported by a grant from the Westfield Cultural Council, along with some new crafters and artists for holiday shopping.  The $10 SNAP match from CISA will continue as will the Loyalty Card program. The building is handicap accessible and professional babysitting will be provided.
Holiday Cookie Sale
A festive collection of tasty home-baked Holiday Cookies will again be offered for sale from 8:30 am to 11:30 am on Saturday, December 10, 2016 at the Southwick Congregational Church, 488 College Highway, Southwick. Cookies will be on display in the New Fellowship Hall of the Church and are priced at $8 a pound. Come early for the best selection of nut-free and gluten-free varieties, plus a mouth-watering assortment of chocolate chip, oatmeal, cranberry, molasses and other cookies.
For more information, call 413-569-6362 or email: southwickucc@gmail.com.
Wyben Christmas Craft Fair
The Wyben Christmas Craft Fair will be held on Saturday, December 3rd at Wyben Union Church, 678 Montgomery Road, Westfield.  Lots of unique gifts are available for purchase with a wide array of artisan crafts that include jewelry, woodcrafts, pottery, tinware, knit winter wear, fiber art, handcrafted cards, needlework, and more.  Our baked goods table and the ever-popular corn chowder luncheon will satisfy the hungriest of shoppers.  Doors are open from 9:00 a.m. to 3 p.m.  All proceeds from our kitchen, baked goods, and raffle sales will benefit the Westfield Food Pantry and the Good Neighbor Energy Fund.  So stop by, do a little shopping, and grab a bite to eat – all while supporting a worthy cause.  We look forward to seeing you there!
Christmas Craft Fair and Bake Sale
"Our Lady of the Lake Church in Southwick, MA will be holding its 5th Annual Christmas Craft Fair and Bake
Sale on Saturday, November 19th from 10am – 4pm and on Sunday, November 20th from 8:30am to noon. There will be beautiful crafts and handmade items for sale, a wonderful Bake Sale, as well as a raffle with donated craft items from our crafters. The Knights of Columbus will have hot dogs, hamburgers and soup for sale through out Saturday and doughnuts for sale on Sunday. There will be free coffee for everyone through out the fair.
There is plenty of parking and the church is completely handicapped accessible. There are spaces available both inside and outside the building. Please go to our website FMI or call the rectory at (413) 569-0162 and leave a message. Come and enjoy the Christmas season with us! www.ollsouthwick.org."
Friends of the Southwick Public Library
Holiday Basket Raffle
The Friends of the Southwick Public Library are planning the return of the holiday basket raffle. We are seeking contributions of gift baskets.  The baskets will be displayed in the library from November 14 through December 10.  The drawing is scheduled for the morning of December 10. Raffle tickets will be available at the library during this time.  The results from this raffle will provide funding to the library for many of the programs and resources that are not in their general budget.
The Southwick Library is located at  95 Feeding Hills Road, Southwick.  For more information call Pat McMahon at (413) 569-6531.
The Friends of the Southwick Public Library (a 501(c)(3) tax-exempt organization)
Benefit for Lung Cancer Research
Wine, Cheese, and Chocolate Tasting (and beer and cocktails) to benefit Lunch Cancer Research, Tuesday, November 29, 2016, 6-8 pm. Tucker's Restaurant, 625 College Highway, Southwick, MA. Tickets are $20 and available at Tucker's or http://wcc2016forlungs.eventbrite.com
Save Your Can Tabs For Shriners Hospital for Children
Thank you to the people of Southwick for saving your can tabs for the Shriners Hospital for Children. You can continue to donate your can tabs by dropping them off at the Mobil Station, 600 College Highway Southwick MA or IBS 635 College Highway Southwick MA — Bob Miller